Fast like a Fox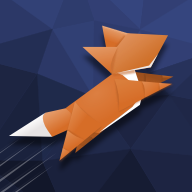 2016 Google Play Awards nominee in categories "Standout Indie" and "Most Innovative"
In the fast-paced free-to-play platformer you control the running speed by tapping on the back of the device. The game is designed for short and casual play sessions, with depth for gamers who look for challenges.
WayBefore Ltd.
WayBefore Ltd. is a games company founded in 2015 by professionals having over 10 years of experience from software, game and music industries. Fast like a Fox is their first mobile game.